AMIRA IS OPEN : BOOK NOW TO LEARN IN SMALL GROUPS OR PRIVATE LESSONS
Private Lessons (one or two students – all languages)
Amira Language School will deliver a tailored course for your needs. Your focus can be for business, study, personal development, travel or a particular project.
That means we plan your course for your profile and objectives. Using a blend of teaching techniques, your highly qualified and experienced, mother-tongue teacher will give you plenty of practice in the skills you want to develop.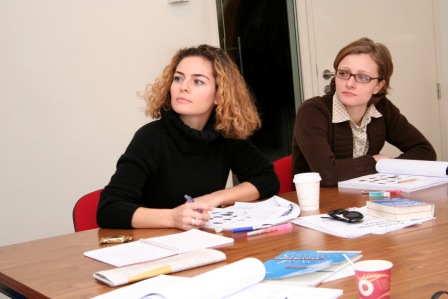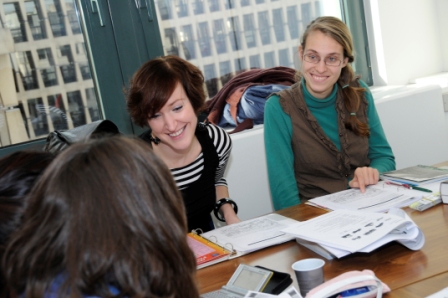 Private Lessons take place on a mutually pre-arranged, fixed or flexible schedule. Here are some examples:
Hours per session
Duration
Total Hours
2 hours
1x weekly for 10+ weeks
20
1h30m
2x weekly for 10+ weeks
30
1 hour
Flexible 3x weekly for 15+ weeks
40
2 hours
Flexible 1x or 2x weekly over 6 months
60
2 hours
Flexible 1x or 2x weekly over 12 months
100
Your course will be constantly refocused on reaching your immediate goals.
During registration we will ask you to define how you would like your course. At the start of your series the teacher will discuss again exactly what you want. From that, your trainer will plan out your course in detail. Thereafter, in the middle and at the end of each 20 hours, you and your professional teacher will examine together to what degree you have attained the objectives you set out at the beginning. This means that, even on a private series of, say 100 hours, your course will be constantly refocused on reaching your immediate goals.
Your private lessons will be pre-fixed following your registration on a mutually agreed schedule
Your lessons can be during the day or evening, at our training institute, or at another location (as booked) in Brussels or Greater Brabant. If you have chosen a 'fixed' schedule, this means no subsequent changes (or at least a month in advance). With a 'flexible' schedule, while sessions are planned a month or more in advance, you can cancel any session at one full working day's notice and take it later.
REGISTER NOW (Fees include the book or other written material: nothing more to pay) :

• In person at the school:
Come for our free test to help you decide how to begin; phone for an appointment. When you come to the school, our experienced educational counsellors will advise the appropriate objectives and course structure for you personally.
• Online "Choose Your Course"
Select for example: Language: "English", For "one" student, Format: "Private Lessons
Then select the "Place" (example "Centre Bxls"), and choose the Number of "Hours" for your course and click on "
Search
" .
You will see a list of variations of schedule and session lengths – with the corresponding fees. Click on the "Register" button for your chosen course and fill in the requested personal data. Payment is by subsequent bank transfer and is not asked for during the transaction.