AMIRA IS OPEN : BOOK NOW TO LEARN IN SMALL GROUPS OR PRIVATE LESSONS
Intra-Enterprise Groups in all languages (for 3 or more students booking together)
To Human Resources Directors:

Set up your own course for 3 or more students - and have the lessons on your own schedule, anywhere in Brussels or Brabant. Courses in French, Dutch, English, Italian, German or Spanish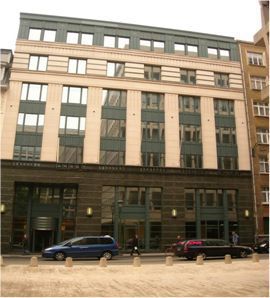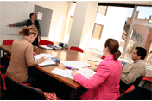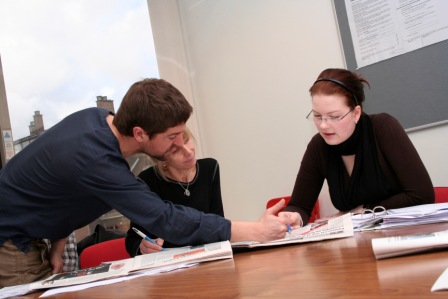 Amira Language School is one of the most experienced language schools in the city (established 1983) and has been a pioneer of quality management for language schools, starting with ISO9001 certification in 1995. This means you have in depth quality for your course:
"quality" as concerns the culture and ability of your highly qualified, experienced trainers (most have a Masters degree);
"quality" as concerns the setting and attainment of objectives for your particular course; and
"quality" in the professionalism with which your course is delivered.
The pedagogical programme can be as tailored as you want to the individual educational needs of the students in your organization.
We ask that each student gives some basic data and personal objectives during registration. As a guide, the primary focus of any language course – particularly at lower levels - will normally be on speaking with clear pronunciation, while understanding native speakers and others. The Council of Europe reference levels also include writing skills in order to fix the oral understanding - more so at higher levels. On the other hand, if your students are at intermediate or higher levels and you need to focus, for example, on the presentation of a particular project, your course can be set up with your own material as a base.
It is very simple to configure your course: use the online "Choose Your Course" and put in your total numbers of hours and students.
For example, there are 5 of you and you want 40 hours of English, in your offices in Central Brussels, twice a week, for sessions of 2 hours each time, over 10 to 12 weeks – and with the flexibility to cancel any lesson the working day before and take it later.
You put "Number of Students" = 5, "Place" = Centre Bxls and "Hours" = 40 and click on "
Search
"
You will see a choice of session lengths and the possible (less expensive) choice of a fixed instead of a flexible schedule.
With other things equal, the more hours you book the cheaper the hourly rate.
Alternatively, there are 15 of you and you want 3 groups each of 40 hours with the same flexibility and timeframe.
You put "Number of Students" = 15 and "Hours" = 120. That will give you a discount of around 4% to 6% over booking each group of 5 individually.
And again click on "
Search
"
The system will allow you compare prices for
up to 300 students and 1200 hours
– for example : 30 groups (of 10 students) x 40 hours per group.
REGISTER NOW
Complete the online booking with at least one information form filled in with your objectives. Then, for any booking for multiple students, contact the school for confirmation. If there are a number of groups at different levels we will need to see together how to divide the groups by entry test or other means, as well as set up the reporting system you require. (You will not be engaged contractually until the school has accepted the booking and you have prepaid the invoice for the course.)