BOOK NOW TO LEARN IN-PERSON OR ONLINE IN SMALL GROUPS
Italian Group Schedules : Summary
Amira's efficient course structures mean a maximum of success in a minimum of time.
Afternoon and evening once weekly groups



EVENING GROUPS

Once Weekly Evenings on Mondays - IN-PERSON
Group Cycles of 15 weeks, 45 hours in 15 sessions of 3 hours, from 18:15 to 21:15
Two group cycles in a year.

EARLY AFTERNOON GROUPS
Once Weekly Early Afternoons on Mondays - ONLINE
Group Cycles of 15 weeks, 45 hours in 15 sessions of 3 hours, from 12:30 to 15:30
Two group cycles in a year.
See "Choose Your Course Now" to check what levels are starting on which dates and schedules.


Contact info@amira.be / Tel +32 498 11 6000
Italiano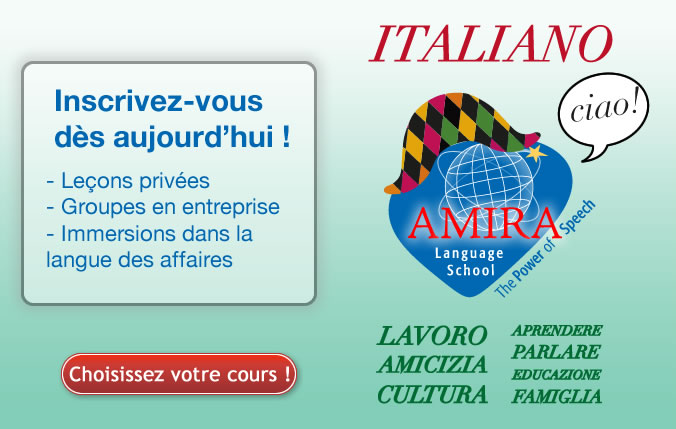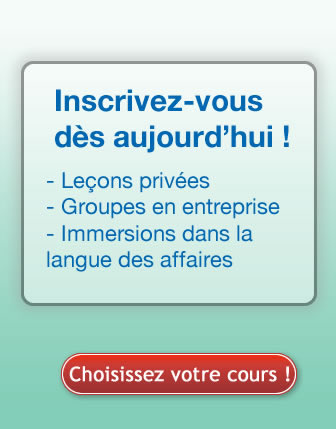 Si Dante Alighieri rallie tous vos suffrages lorsqu'il déclare « fatti non foste a viver come bruti ma per seguir virtute e conoscenza », si la douceur de vivre vous enchante, si vous vous passionnez pour la musique et les succulents repas… n'hésitez plus et apprenez l'italien ! Profitez pleinement de la vie italienne raffinée : la mode, l'élégance, le shopping à Milan, les balades à Venise, les riches sensations liées aux bolides à quatre roues, la chaleur de l'été, la joie de l'amitié et de la conversation autour d'un « doppio expresso ». Comme si cela ne suffisait pas, l'italien trouve une dimension supplémentaire dans la poésie d'auteurs modernes tels qu'Umberto Eco, Primo Levi, Calvino, Pirandello, et l'ensemble de la scène vibre des superbes sonorités de l'italien parlé, comme les vieilles pierres de la Botte resplendissant sous les rayons du soleil.