This means you have a quality guarantee for your
Private Lessons
and
Small Group Courses.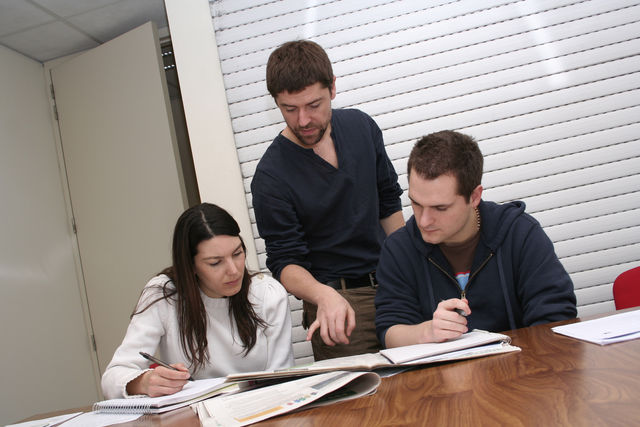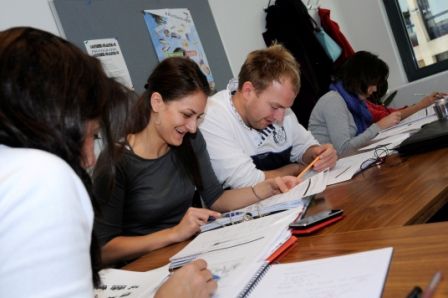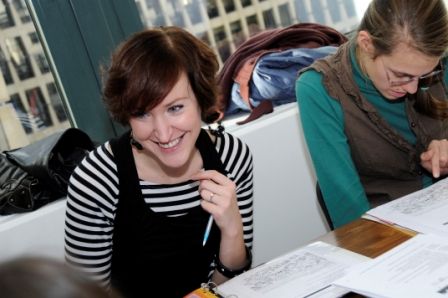 Amira's
pedagogical philosophy
emphasises caring, friendly and creative oral communication. In your first years in Brussels you will enjoy that the school becomes a part of your life – somewhere both to find friends and to learn the language.
The programmes are built around 6 progressive modules (12 half levels) in accord with the common framework for language teaching established by the Council of Europe. They run all year round with many groups and levels in parallel. Choose your course here.
In Amira's French group courses, you will find the skills to:
- enjoy life and culture with French-speaking friends and family;
- find a new job where you speak French
- develop better relationships with your French-speaking colleagues
- be at ease with work and study in Brussels;
In particular, Amira has its own Step by Step ® method which allows you to start the lessons at any moment in the year at the exact appropriate level and make consistent progress with students of a similar level in a motivated group.

Naturally as you go on and you deepen your contact with the language, you will find a correspondingly deep sense of shared and personal satisfaction.
We encourage you to visit the site for an overview of Amira's courses, and to contact us for Free evaluation tests of your personal level.
For questions by e-mail: Send an email
By phone: +32 (0)2 640 68 50 / GSM-Whatsapp +32 498 11 6000 on week days between 9 am and 7 pm.