AMIRA IS OPEN : BOOK NOW TO LEARN ONLINE IN SMALL GROUPS OR PRIVATE LESSONS
Amira's French Evening Twice Weekly Groups: if you work…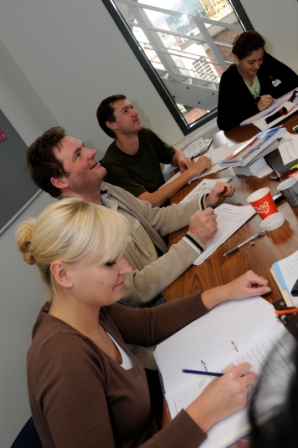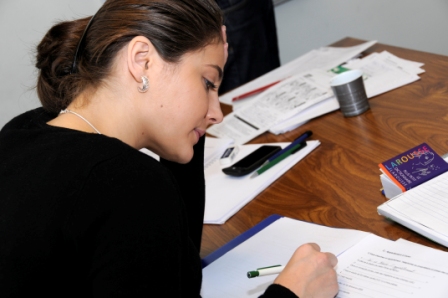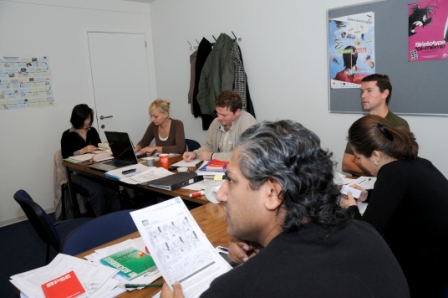 Small group, twice weekly evening courses are perfect if you work during the day.
Amira's evening French conversation courses last for seven weeks, with two sessions per week.
They take place at the school at our Ma Campagne training centre.
Twice-weekly French evening courses : groups of maximum 8 students attending
Days
Session Times
Length
Levels / Cycles
Monday and Wednesday
Choose your course
7 pm to 9.15 pm
7 weeks (31h30m)
All levels
6 cycles per year
Tuesday and Thursday
Choose your course
7 pm to 9.15 pm
7 weeks (31h30m)
All levels

6 cycles per year
The great advantage of Amira's evening groups is the compact timescale on which you can progress.
For example, you start with a low intermediate level – say Euro level A2.1.
After just a year of evening classes, 6 levels later, you will have completed Euro level B2.2.
By this level you will be happy to use French in a meeting or spend a relaxed evening with French speaking friends.
Add to that our dynamic, friendly teachers who have many ways to help you change the mind and enjoy your French class after a day at the office. Moreover, the groups have a very good mix of people, so the social contact is also important.

The evening groups are very popular among expats working in Brussels, of whom a good proportion are here on a mission for their organization or their country. Not only are people well educated and have great personalities, it is quite normal that everyone in an evening group comes from a different country. The interchanges are always interesting and can be very rich.
Naturally enough, given that everyone has a different mother-tongue, we teach French through "French", even at Beginners' levels.
You can see that as a game, albeit necessary, which we invite you to play and enjoy. It is also the academically accepted, professional way to teach a language.

See also Overview of dates and fees (for all French group formats) here